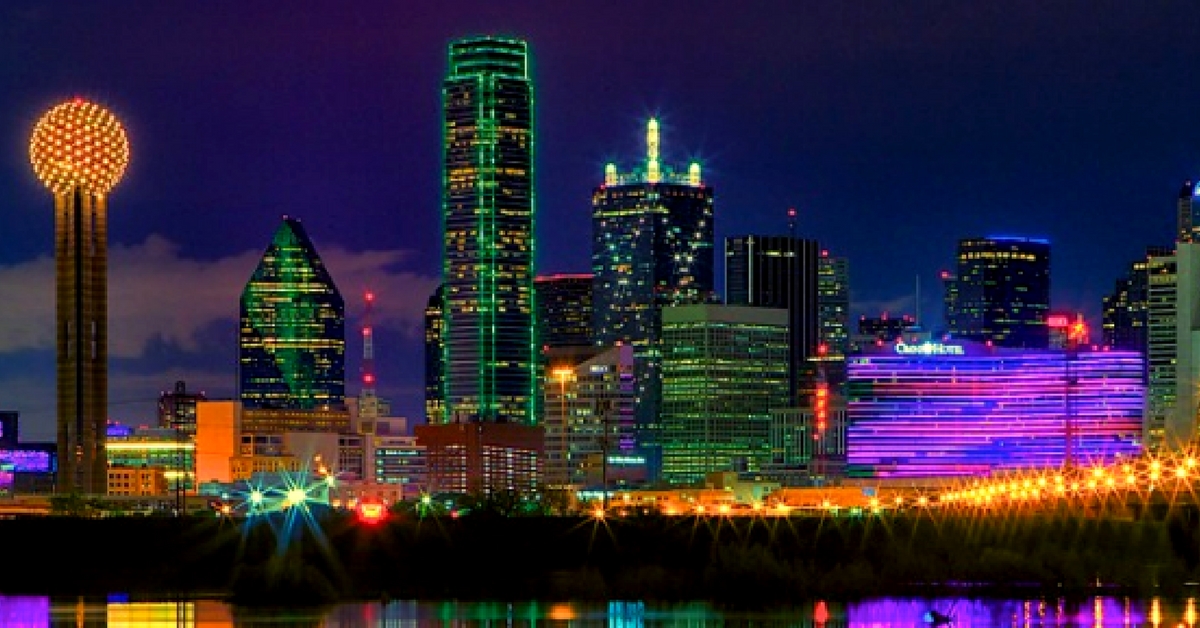 The news is in-jobs are on the rise in Texas. Whether you're looking for something regarding the sciences and technologies, the arts, or clerical work, there's work for you. But before you start sending out your resume, you should brush up on some of the biggest organizations in the Dallas/Plano/Rockwall/Fate area. When you're filling out applications, keep an eye out for…
IBM
Everyone recognizes this tech giant-and everything that they do. Whether you've visited the doctor's office or sent an email to a friend, you've probably used one of their technologies. IBM is also invested in the personal health and growth of members of society, being involved in programs from distributing grants to worthy causes to giving veterans valuable technology skills that will make them desirable in the workforce. As of writing, IBM is looking for everything including hardware engineering, account managing, and vulnerability analysis.
Texas Health Rockwall
One of Texas' many hospitals, Texas Health Rockwall makes itself stand out with its commitment to service and accuracy. In fact, it just recently received an "A" grade from Leapfrog, for high safety standards. At Texas Rockwall Health, patients can receive care ranging from prenatal care to breast cancer imaging, and even receive tests at the Sleep Lab. As of writing, Texas Health Rockwall is looking to hire in places such as patient support services, the emergency department, and business development.
Collin County
Working in government provides a variety of opportunities. Besides the prestige, government work comes with a variety of benefits, and is easy to maintain stability and presence in. The County itself helps create a government that can best serve its constituents-for example, the McKinney Urban Transit District invited citizens to take an online survey to let peoples' voices be heard about the new plans for city transportation. Collin County is hiring for a variety of positions, ranging from data coordinator to librarian to even a communications manager.
Boeing
A recent addition to West Plano's Legacy West Development, this airplane company relocated its new global services division to Plano in April of this year in hopes of sending their aircraft servicing revenue soaring. Boeing is known for developing not just planes, but rockets and satellites as well. As of writing, Boeing is looking for everything from fuel cell assemblyto business development.
Sunoco
Having relocated in the early part of 2016 to follow Energy Transfer Partners, the company that had acquired it, Sunoco supplies gas and convenience store goodies to travellers. Currently, they are looking to fill positions both in the financial sector (such as with their associate accountant position) and in the research sector (such as with their data analytics position).
The opportunities in Texas- especially near Rockwall- are endless. Now more than ever, businesses are looking for everything from business and technology oriented people who can push them to new ideas and challenges to administrative services who keep things running smoothly. No matter where you look, you'll always find something that will invigorate you and challenge your ways of thinking.
Best of all, these jobs are close by to one of the best neighborhoods in Texas: Woodcreek. Located in the Fate-Rockwall area, the spacious homes in this quiet neighborhood allows you to return home to a retreat after a drive that lasts a couple of minutes. The variety of consistent work is plentiful. Furthermore, the variety of amenities and a small-town atmosphere makes it perfect to start a family in this area. You'll never have to go far to reach services such as the fitness center, the pools, or the dog parks, because they're all in the community. Some of Rockwall's best schools are nearby as well, and one of them is in the Woodcreek neighborhood. Be part of the best of Texas by visiting us or requesting a free brochure from us here.