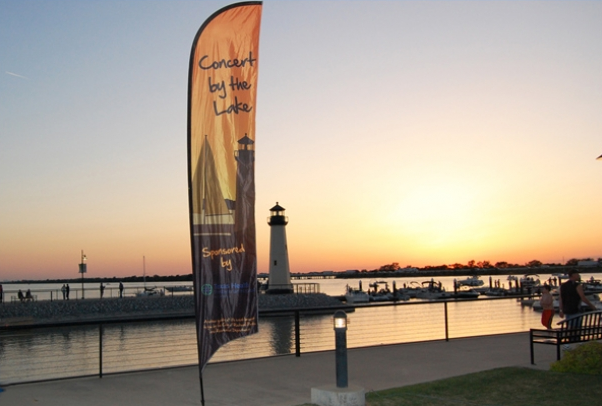 Known for being the Live Music Capital of North Texas, the vibrant town of Rockwall sets the tone for summer with the annual Concerts by the Lake series. Rockwall earned its musical reputation back in 2009 after hosting a series of free outdoor concerts for six consecutive months attracting concertgoers of all ages. The series is still going strong and features an array of music styling from classic rock and jazz to bluegrass and pop.
The concerts take place at the Harbor Amphitheater at 7:30 p.m. Guests are invited to bring blankets and chairs to enjoy the live-music experience. Here's a look at the stellar line up:
MAY 2016
May 5- Cover Down (Party Band)
May 12- Railhead (Classic Rock Variety)
May 19- Cold as Ice (Foreigner Tribute)
May 26- Good N' Gone (Nashville Variety)

JUNE 2016
June 2- Professor D (Dance Party Variety)
June 9- Escape (Journey Tribute)
June 16- Time Machine (Variety)
June 23- Metal Shop (Rock Variety)
June 30- Chinatown (Contemporary Variety)

JULY 2016
July 7- Texas Flood (Stevie Ray VaughnTribute)
July 14- Blaze of Glory (Bon Jovi Tribute)
July 21- Live 80 (80's Variety)
Lake Ray Hubbard is the perfect place to enjoy live music with friends and family. With an abundance of bands and memories to share, it's obvious why Woodcreek residents love living so close. With more than 1,500 families already living here, Woodcreek is certified 97% Resident Recommended. As our builder family expands, so do your choices of new homes and new opportunities.  For more information on a home in the community of Woodcreek, click here.