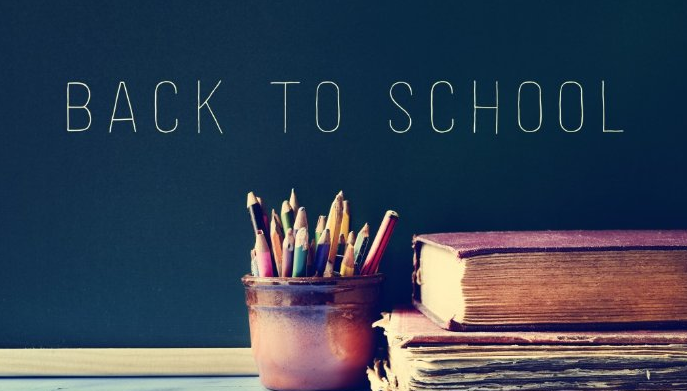 Woodcreek recognizes education as an essential aspect of the community's lifestyle and is proud to be connected to two exceptional school districts. The Royse City and Rockwall Independent School Districts encompass a number of superior schools for children of all ages, providing students with the best possible education.  As you enjoy the last few days of summer, here is a collection of everything you need to know to start the 2016-2017 school year off on the right foot.
1. Back to School Shopping and Preparation
Sometimes ensuring your children kick off the new year with the right attitude starts with preparing them to tackle the next set of challenges with all the right tools. School supply lists have been published:
Rockwall District School Supplies: http://www.rockwallisd.com/students/school-supplies/
Royce City District School Supplies: www.rcisd.org/supplies
2. Back 2 School Bash
Closing out summer with fun family-friendly activities is scheduled for August 19th in downtown Royce City at the Back 2 School Bash. The festivities will be held from 6:30 to 8:30 and include games, music, inflatables, fact painting, balloon artist, extended business hours and more!
3. First Day of School
This year both the Rockwall and Royce City school districts are kicking off the new year on Monday, August 22. Here are the newly updated full school year calendars:
Rockwall: http://www.rockwallisd.com/wp-content/uploads/2016/05/2016-2017-Calendar-v3-Front.pdf
Royce City: https://drive.google.com/file/d/0B2b7RT75Y4zddUtRZjFGSXo2Tk0/view
4. New Superintendent of Schools in Rockwall
Dr. John Villarreal joined the Rockwall team in May 2016 and we look forward to his leadership moving into the new school year.  Dr. Villarreal holds a Doctor of Education in Educational Administration from Tarleton State University, a Master of Education in Educational Administration from Tarleton State University, a Master of Education in Counseling and Human Development at Hardin-Simmons University along with a Bachelor of Science from Hardin-Simmons University. Prior to joining Rockwall ISD, Dr. John Villarreal served as the Assistant Superintendent of Student Services since October 2011, for one of the highest performing school districts in the state, Carroll ISD. Dr. Villarreal planned, organized and facilitated the district's recent strategic plan.
5. Royce City High School Upgrades
Royse City High School students and staff will find newly renovated spaces this year due to the completion of a $1.4 million project that has transformed unused common areas into 21 Century Learning Spaces, similar to college campuses.  Unused lockers were removed and replaced by state-of-the-art seminar classrooms that feature modular furniture, white board surfaces and open-concept glass walls. In addition to these new learning spaces, the use of tablets decreases the need for textbook storage space and new collaborative common areas have been developed.
More information is available from Rockwall Independent School District and Royce City Independent School District if you have any additional questions. To learn more about the schools children living in Woodcreek can attend, click here.