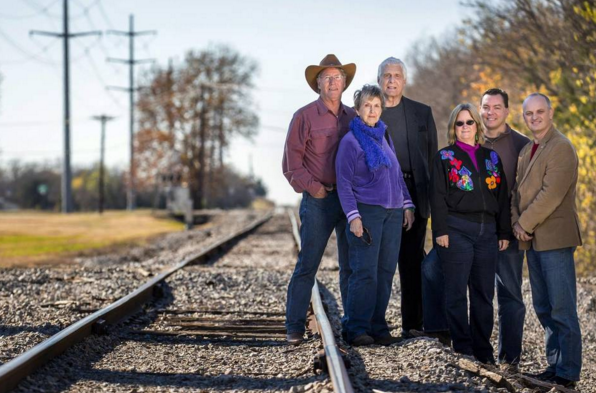 Rockwall County rolled out its open spaces plan this week, a years-long effort to protect and enhance rural features that provide the unique identity sought by more residents than ever before. The plan helps pinpoint recreational opportunities, protecting views and giving public access to amenities such as the rock wall outcroppings that are central to the history and identity of the area.
Water is the county's dominant natural feature. The plan seeks to protect the quality of water and the 276 miles of streams in Rockwall County. Eight watersheds were identified in the plan, six flowing to the Trinity River basin, including Lake Ray Hubbard. The others flow east/southeast, and are part of the Sabine River basin.
Kevin Shepherd, Rockwall resident and principal at Verdunity Inc., the county's consultant in the plan, said the county is taking advantage of a unique opportunity, a chance to get a plan out in front of further development.
The plan identified 13 potential sites for open space uses, and then scored them in terms of priority. The highest score went to an area around the intersection of Highway 66 and FM3549. The area is in Fate's master plan for a possible community park.
Residents of Woodcreek in Fate, Texas enjoy the area's character and the proposal hopes to ensure that never goes away. Woodcreek currently encompasses three beautiful neighborhoods of single-family homes, located just 30 minutes away from Dallas/Ft. Worth. The newly built President George Bush Highway gives Fate access to just about anywhere in northeast Texas. Small town charm with access to major cities, make this town the perfect place to live. For more information on Woodcreek in Fate, click here.