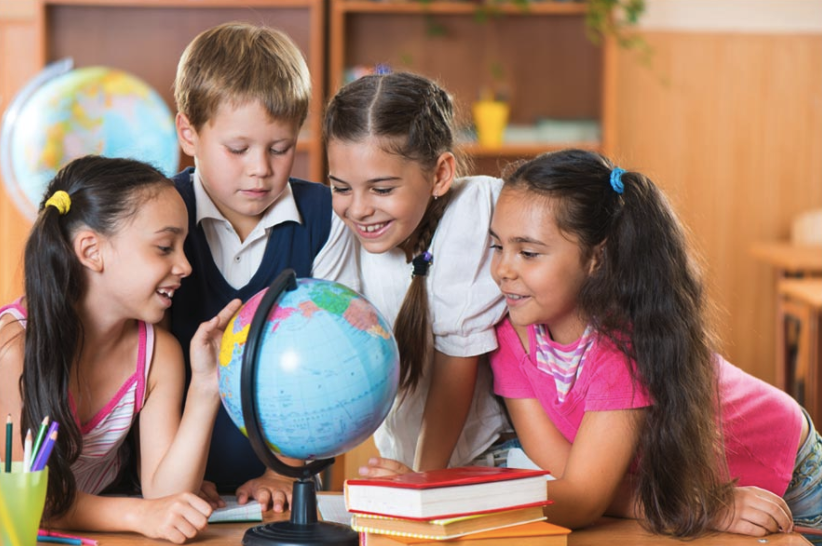 The quality of a child's education is an important part of their formative years. Many families work hard to ensure that their children get the best education that they can, and that involves finding the right location in which to live. Rockwall and Fate have a variety of top-tier schools for you to consider, some of them within Woodcreek's community. Here are just four of the great schools near our Woodcreek community.
Harry Herndon Intermediate School has all its bases covered-whether you're looking for the finest in academics, arts, or sports. For example, The Texas Tribune writes that classroom sizes are small at about 14.6 students to one teacher. Teachers, caught up with students' love of technology, are known to interact with their classes on Twitter, updating them on canned food drives and homework-check out some of their posts under #hhheroes!
Another great choice is Miss May Vernon Elementary, named after the educator who helped found Rockwall, and holding an A- grade on Niche.com. Located in the Fate area of Texas, directly within the Woodcreek community, most of its attendees walk there. 7.1% of its students are in special/gifted education. May Vernon Elementary even participated in the Royse City Independent School District accountability summits, which helped the independent school district learn what parents wanted regarding measures of student success.
Billie Stevenson Elementary school isn't just one of the many fine schools located around Rockwall. It's one of the many fine schools located in Rockwall, that's also within Woodcreek as well. Most of its students walk to and from the school every day, as it's close enough to do so. Besides its proximity to the neighborhood, it employs a teacher/student ratio of 1/14.80. Its acclaimed for its academics, such as teaching students about STEM principles through the construction of a cardboard arcade. Stevenson students are also known for their charity involvement-various students have coordinated a variety of charity drives for hurricane victims, veterans, and impoverished students.
Finally, the third school on the list is Rockwall High School which boasts a 98% graduation rate and a heavy concentration on the arts and sports. In fact, the RHS Chamber Orchestra won in the 2017 Mark of Excellence/National Orchestra Honors Project, and their girls volleyball team just won district. Parent/teacher involvement continues with programs like 'One School, One Book', which has students pick one of three suggested books to read and discuss with family, and culminates in a week long celebration in the school.
These are just four of the many wonderful schools that are near our Woodcreek community. In fact, two of them-Miss May Vernon Elementary and Billie Stevenson Elementary-are located within the Woodcreek community. They're close enough that most families walk to and from school with their students, which works out well for young families who want to be involved in their children's day to day activities-or just want to walk with them a little longer before dropping them off. Woodcreek takes pride in providing families with what they need, be it location near a good school district, expansive paved and preserved areas for kids and adults to run around in, or a clubhouse with all the amenities and activities that a family could possibly need. Woodcreek has prices starting in the $200s and houses up to 4,000 square feet, making it a community perfect for families. To learn more about Woodcreek, or its surrounding schools, call (972)722-6484 to schedule a visit with us, or request a free brochure here.