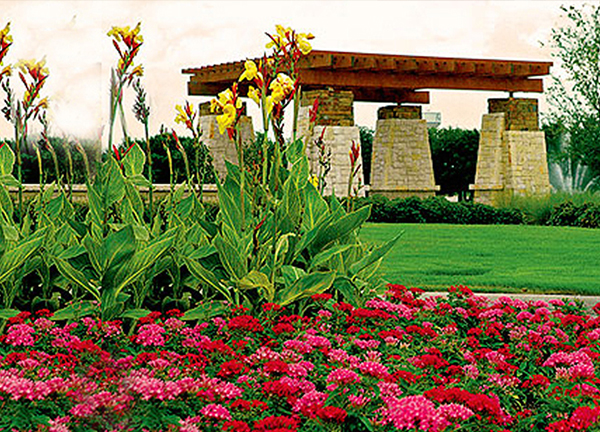 Whether you're talking about a hairstylist, a hotel, or the restaurant down the street, there's rarely a better measurement of quality than the opinions of the people who actually visit. Ninety-seven percent of the residents of beautiful Woodcreek recently said they'd recommend life in Woodcreek to their friends and family—it stands to reason that they're recommending it to you, too.
Woodcreek, a master-planned community nestled just east of Rockwall, is growing, which means that in addition to the over 1,500 single-family homes by some of the Metroplex's most respected builders, there is still room to grow. With over 800 acres of additional property, you'll find plenty of space for homebuyers to transition to an inclusive, established community with none of the pain of being a pioneer.
That very community is instrumental in the success of two great elementary schools that also make their homes in Woodcreek: Billie Stevenson and Miss May Vernon. Both schools are top-rated and brand-new, garnering a bevy of praise— among the most highly regarded in Dallas.
Woodcreek features a variety of convenient amenities that are easily accessible to all residents. Perhaps most prominent is the clubhouse, a large community center featuring an oversized gourmet kitchen, media and conference room, full fitness center, outdoor patio, and children's play area.
"It's all there," said Patrick Sessions, the managing director with the Southstar Texas investor group at Woodcreek. "It's already established and being run very efficiently by the active, strong homeowner's association."
The homeowner's association also takes care of the slew of other great features— sports fields, a Junior Olympic-sized pool, and a splash park near the community's lake. In the next few years, residents will enjoy a newly-built second clubhouse in addition to more pools, tennis courts, a basketball court, and something that residents requested—a dog park. "We asked everyone what they'd like to see here and the dog park came up, so we're putting it in. We really value the community here," Patrick said.
With the recent extension of the President George Bush Turnpike to Interstate 30, the entire Rockwall area has become more accessible to the Metroplex—meaning you can hop on and be in Plano or Frisco in no time. "If you're working out there in Frisco, you're no longer limited to living there, which has become quite expensive," Patrick said. "If you live in Woodcreek, you can own a reasonably-priced home and get to work and back quickly. And once you get home, if you feel like you've kind of escaped from it all, that's about as good as it gets."
An affordable, accessible, well-established community near some great schools, featuring homes from a wide variety of builders, plenty of amenities, an excellent location, and that touch of country living—that's about as good as it gets indeed. You need look no further than that satisfied 97 percent to believe it!