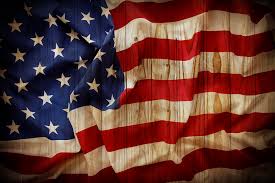 The Fourth of July is the perfect summer party. The grill is hot, the family is together and the sun is shining. Whether you're enjoying your backyard cookout at Woodcreek or heading to the nearby Lake Ray Hubbard for a day on the water, we have compiled the essential Fourth of July party tunes that will rock your weekend.
Tom Petty — "American Girl": There is no summer at the beach celebrating the Fourth of July without this Tom Petty jam.
Jimi Hendrix — "The Star-Spangled Banner": Embodying the spirit of the '60s through his characteristically raw, distorted guitar riffs, Hendrix's rendition of the national anthem is seen by many as one of the best ever.
Johnny Cash — "Ragged Old Flag": "And she's getting thread bare, and she's wearin' thin, … But she's in good shape, for the shape she's in. … Cause she's been through the fire before … and I believe she can take a whole lot more."
Toby Keith — "Courtesy Of The Red, White And Blue" (The Angry American): One of the most-popular country musicians in the U.S., Keith offers one of his most famous — and most patriotic — songs about the country.
Joe "Bean" Esposito — "You're The Best": Made famous in the final scenes of 1984's "The Karate Kid," few songs reflect the triumph over adversity embodied by the U.S. as well. It also makes for a stellar exercise track.
Bruce Springsteen — "Born In The U.S.A.": A popular holiday song despite its many interpretations of the lyrics. Still, it's heard at almost every Fourth of July bash.
Ray Charles — "America the Beautiful": Charles took a classic song and gave it even more love, power and feeling.
Katy Perry — "Firework": It's catchy. It's maybe even a little bit cheesy. But get ready for the fireworks.
Miley Cyrus — "Party in the USA": Hey, it's a party in the USA. What could be better?
Whether you're out on the boat or enjoying a afternoon cookout with your Woodcreek neighbors, be sure these tunes make their way over your air waves. They will keep the party going and keep you feeling proud to be an American at the same time!
During the time homeowners spend at Woodcreek, they will see why it is certified 97% Resident Recommended. The friendly neighborhoods of beautiful single-family homes combined with two-top rated elementary schools, make Woodcreek the ideal place to call home. To learn more about the community of Woodcreek in Fate, Texas click here.