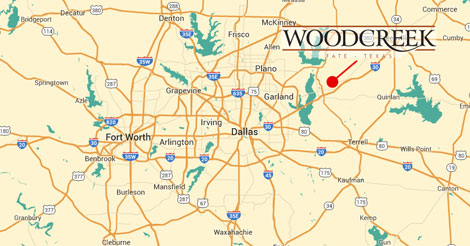 According to Realtor.com the season is naturally shifting to favor buyers as inventory moves more slowly than in spring and summer. A combination of market volatility pressuring rates and seasonal slowdown looks to be serving as an advantage to buyers as summer winds down. Communities, like Woodcreek, near Dallas, Texas are fueling the hot housing market — attracting homebuyers with affordability and family friendly homes.
The hottest housing markets receive 1.8 to 3 times the number of views per listing compared to the national average. These markets are seeing inventory move 29 to 48 days more quickly than the rest of the U.S.
The hottest markets include:
1. San Francisco-Oakland-Hayward, CA
2. Dallas-Fort Worth-Arlington, TX
3. Denver-Aurora-Lakewood, CO
4. Vallejo-Fairfield, CA
5. Santa Rosa, CA
6. San Jose-Sunnvale-Santa Clara, CA
7. San Diego-Carlsbad, CA
8. Midland, TX
9. Sacramento-Roseville-Arden-Arcade, CA
10. Columbus, OH
11. Ann Arbor, MI
12. Santa Cruz-Watsonville, CA
13. Detroit-Warren-Dearborn, MI
14. Los Angeles-Long Beach-Anaheim, CA
15. Oxnard-Thousand Oaks-Ventura, CA
16. Stockton-Lodi, CA
17. Yuba City, CA
18. Austin- Round Rock, TX
19. San Antonio-New Braunfels, TX
20. Nashville-Davdison-Murfreesbo-Franklin, TN
Texas developer Southstar is bringing the area's best builders together in Fate Texas in the Woodcreek community. Woodcreek is located near Rockwall and Lake Ray Hubbard outside of Dallas. A commuter market to Plano, the area has become the commercial and cultural hub of the region as well as the second hottest market in the U.S.  Families appreciate two new public schools developed within the gates of the Woodcreek community and an easy commute on the new George W. Bush Turnpike.Woodcreek currently encompasses three beautiful neighborhoods with new residences and neighborhoods on the way. Lafayette, Barringer Phase II, and Bradfield-Hampton Phase III comprise the neighborhoods that are currently available.
For more information on availability, new models and new neighborhoods, click here.