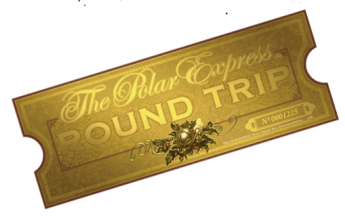 It's the event everyone's been waiting for and it's finally upon us – POLAR EXPRESS! Woodcreek is very proud to host the annual holiday Fate, TX staple on Friday, December 16th complete with all of the festive activities! It's fun for the whole family at the wonderful winter wonderland ice skating rink. Santa is also attending so be sure to get your photos taken! There will be plenty of goodies including hot cocoa and cookies incase you get hungry from all of the excitement. And, of course, our classic Polar Express Mini-train Ride!
We're also hosting our annual Holiday Lighting Competition for all residents in the following categories: Best Animation, Best Ingenuity, Classic, Kids' Favorite, Clark Griswold, People's Choice, Chairman's Choice and the Grinch Award. There will be charter bused Holiday Lighting Tours throughout the community during the event so you can check out the nominees. Voting will take place at the event as well as through an online survey.
We hope you get to join us for the fun holiday festivities this year. And if you're interested in getting to learn more about moving to Woodcreek and enjoying this lifestyle year-round, check out more information on our available homes here.