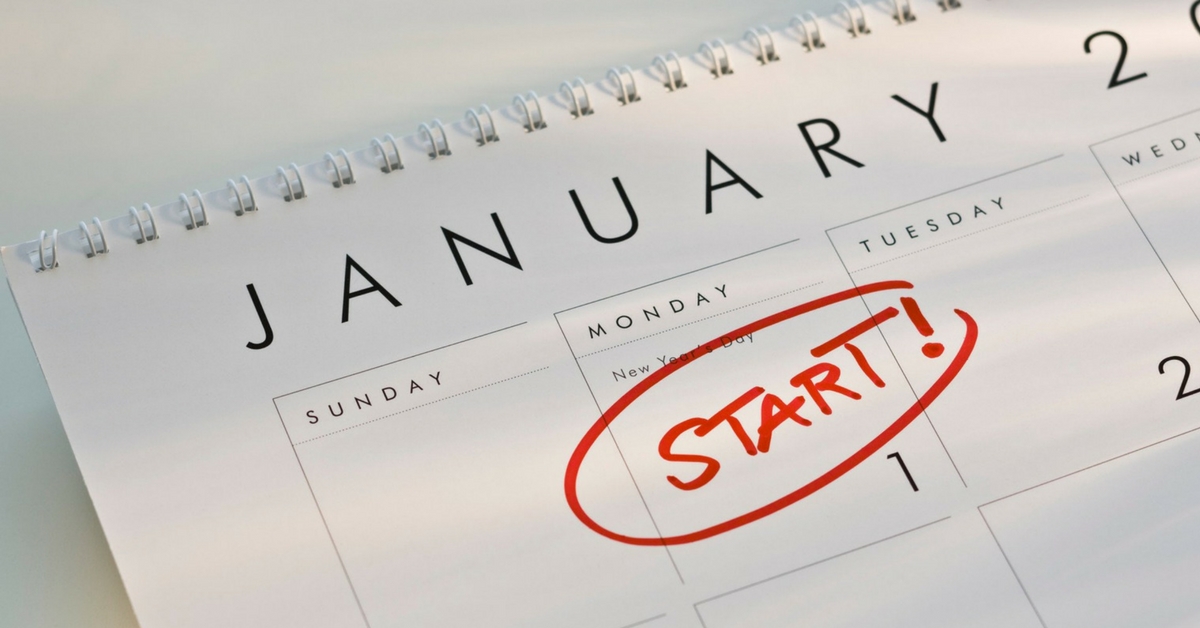 With the holiday festivities far behind us, we now turn to the New Year and all of the possibilities that it holds. To expand upon those possibilities, and partially within our excitement for change, many of us draft up New Year's resolutions dedicated to making us the best versions of ourselves in the coming year. We plan on exercising more, eating better, saving money…and find 48.4% of ourselves having infrequent success with our resolutions. But this year, you have a plan as to how to commit to your resolutions. This year, you're going to:
1. Start Earlier Than January 1st
It may seem a little counterintuitive-after all, you're using this to start off the New Year, not two weeks before it. However, this allows you to adjust to your new routine, instead of picking it up while you're still adjusting to your holiday routine.
2. Pick Something Manageable
Recognizing your limits allows you to plan around them. You may not be able to run a marathon within a month, but you may be able to do a 5k within two months. It also makes your goals easier to reach, which makes them harder to give up on.
3. Tell Others About Your Plans
You remember when your parents nagged you to do things, right? Eventually, you did do them, right? You can apply the same principle now, no matter how long it's been since you needed your parents to 'remind' you! It helps to have people know what you're doing, so they don't let you skip out on it.
4. Get Others Involved
The old statement 'time flies when you're having fun' applies here! The idea is that it's easier to carry out resolutions when you're doing them with someone that you love. Invite a friend out for a run, or cook something healthy with the kids.
5. Find The Best Place To Work Out
You'll succeed best with your health-related goals if you love where you exercise! Your exercise center should be clean, organized, not too big or too complicated with plans or programs and be easily accessible on your schedule. The Fitness Center at Woodcreek is onsite, and holds a variety of the most advanced exercise equipment. Whether you're getting back from work or from with a fun day with friends, you can use your amenities access card to get your sweat on!
Whatever your goals for the New Year are, Woodcreek has everything that you need to achieve them. Our nearby access to parks means that you'll have all of the area to exercise that you could need, and our warm and welcoming neighbors are ready to help cheer you on to your goals. When it gets warm in the summer, you can use the pool to practice laps, or participate in one of the community events on our calendar– if 'performing more charity works' is on your list of resolutions, you could kill two birds with one stone. Request our brochure to see how we can help you in reaching your goals.