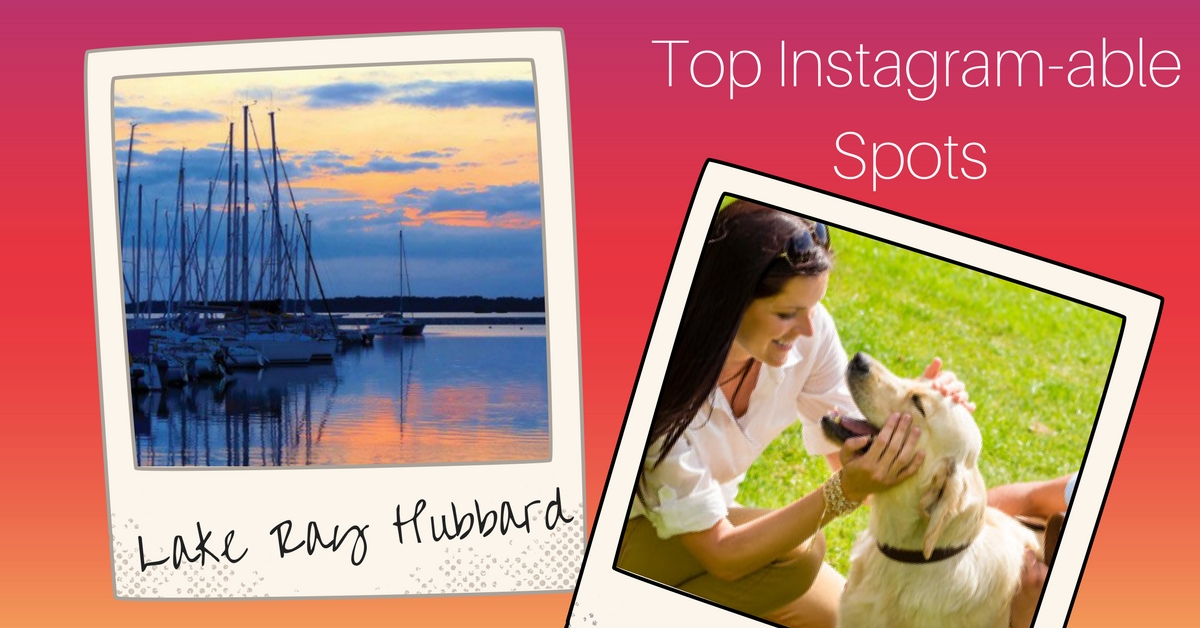 Fate and Rockwall have the most gorgeous areas, ranging from natural landscapes to trendy metropolitan areas that feel like they were almost made to be the background in an amazing social media post. With so many great options around, you might be wondering where to start snapping and sending. As hard as it was, we narrowed down our five favorite spots to take a selfie and offered them here for you to choose. Start charging your phone and planning your road trip, because you won't want to miss out on these spots.
Talk about trendy! This craft spot opened up earlier this year, to much applause. But it's not just the brewing that's the big draw-this locals spot hosts a cozy corner where people can sip on craft brews and play board games while munching on the brewery's specialty, dill popcorn. For those hoping to get a snapshot worthy photo, the brewery offers twenty minute-long tours throughout the day.
One thing that's sure to generate likes are old, historical artifacts-which is why older buildings are so popular right now! The old façade of the Fate DPS Admin Building has an art style that recalls pre-Victorian architecture, which makes sense, considering that Fate itself dates back to the mid-1800s. Besides just being a good photo op, the area can be rented out for special occasions!
4. Lake Ray Hubbard Lighthouse
Built as a part of The Harbor Rockwall around 2003, and bordering already picture-perfect Lake Ray Hubbard, the lighthouse is pretty much begging to be a part of an Instagram selfie. If the lighthouse isn't your vibe, the cute shops down The Harbor Rockwall will serve as an excellent artistic photograph or selfie background.
Come find something unique steps away from Rockwall! Only 18 minutes from the heart of Rockwall, Wiley is known for its artsy downtown and the vibrant organization that supports it. Friends of Downtown Wiley help organize events such as Small Business Saturday to bring business to the area, and the Pedal Car Races, held every May. Think about it-no one on your feed is going to have a video of themselves riding around in a pedal car, shot from inside the car, or a photo of themselves at Wiley Flowers and Gifts, the oldest store in town.
Located right outside of Rockwall, the extensive grounds, the opportunity to tour the place, and let's not forget the vino make this an amazing selfie spot for social media. Who wouldn't be jealous of you when they see your selfie of you picnicking on the grounds of the Winery? Maybe you're feeling a little more creative, so you take an artistic picture of the grapes hanging heavy over their trellises. What could be more inventive?
Texas is full of gorgeous areas to grab the perfect photo for your social media pages. We're lucky to live in an area that combines acres and acres of plains and wildflowers, gorgeous urban architecture, and peaceful lake scenes. But what we consider number one out of all of the places in Texas to grab a selfie is the…
Consider this-when it comes to the Internet, people are completely animal crazy. A photo of your buddy bounding after their favorite toy, or even a photo of your pooch pooped after a busy day of play is sure to garner likes by the hundreds, if not the thousands.
And if you're not feeling the dog park, you could try one of the pools that they have on-site, or their walking trails. Maybe you're looking for something a bit more social, though. If you need to show yourself off at a cool event, their calendar is chock full of them, from their fantabulous Fall Festival to the Movie in the Park. Whenever you need a good selfie, put Woodcreek and their events at the top of your list. Come be a part of the fun here and find out more about living at Woodcreek today!