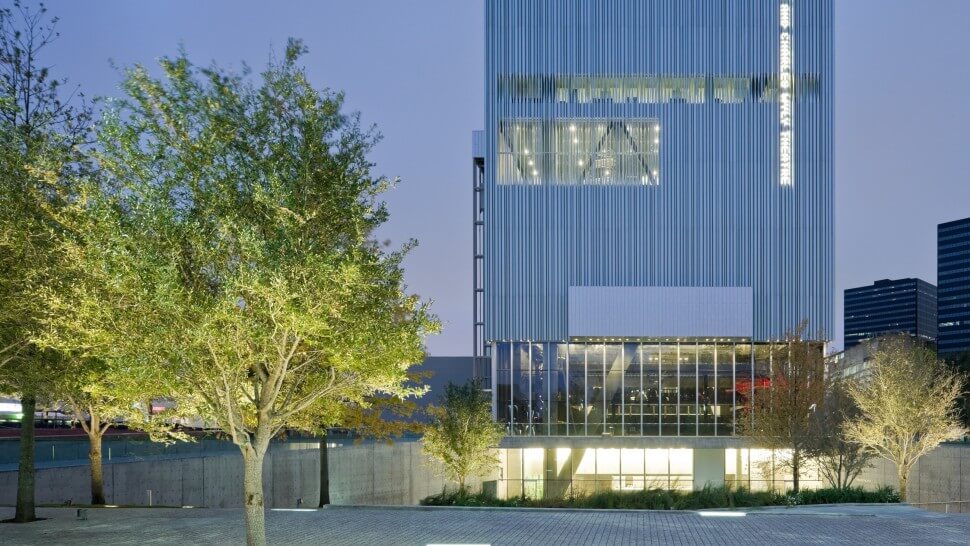 There are plenty of advantages of purchasing a home at Woodcreek. The beautifully designed residences and the friendly neighborhood make this community a true gem for families to call homes. Add in the fact that Woodcreek is just minutes from award-winning, world-class entertainment and it may just be the perfect combination for you. The Dallas Theater Center (DTC), located just a short drive from Woodcreek, was recently named the winner of the prestigious Regional Theatre Tony Award, given annually to a regional company with a nod from the American Theatre Critics Association.
Founded in 1959 under the artistic leadership of Paul Baker, DTC is one of the country's oldest regional theatres. For close to 60 years, DTC's innovative, dynamic programming has made a significant mark on the Dallas community as well as the American theater at large, highlighted by its sustained focus on producing new works, supporting a resident acting company, utilizing theatrical space in surprising ways and engaging deeply with the diverse Dallas community.
Current Shows Scheduled to Perform at the DTC:
HOOD: THE ROBIN HOOD MUSICAL ADVENTURE
MILLER, MISSISSIPPI
HAIR
A CHRISTMAS CAROL 2017
FADE
If the big city lights aren't in your plans then nearby Rockwall Community Playhouse (RCP) may be better suited for you. A plethora of fun activities are hitting the stage at Rockwall Community Playhouse this summer!
RCP Upcoming 2017-18 schedule:
A Funny Thing Happened on the Way to the Forum (Sept. 22-26, 29-30, Oct. 1 & 6-8), A Christmas Carol (Nov. 24-26, Dec. 1-3, 8-10),
She Loves Me (Feb. 9-11, 16-18, 23-25),
Lend Me A Tenor (May 11-13, 18-20, 25-27),
Anne of Green Gables (March 30-31, April 1, 6-8)
We Will Rock You (July 27-29, Aug. 3-5, 10-12).
All of this wonderful theatre and more happening just minutes from your front door at Woodcreek. The family friendly neighborhoods combine beautiful single-family homes and top-notch amenities. The local entertainment, shopping and dining experiences are world class.
Visit our website for more information on a home in the community of Woodcreek.