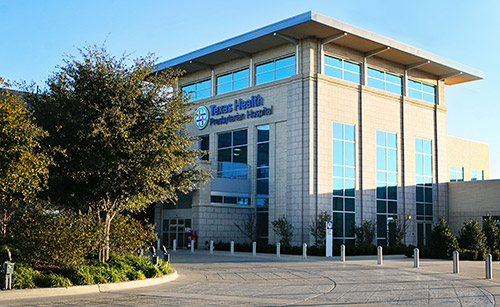 Texas Health Presbyterian Hospital Rockwall was recently recognized for excellence in areas of quality of care and engagement strategies.  Several leading organizations, whose goals are to improve patient outcomes and experience, named Texas Health Rockwall to the top of their list.
Fall 2015 Hospital Safety Score: Texas Health Rockwall's dedication to patient safety was recognized by the Leapfrog Group with an A grade.  The Hospital Safety Score rates how well hospitals protect patients from preventable medical errors, injuries and infections.
Top Performer for Key Quality Measures: The Joint Commission, which functions as the accreditation agency for hospitals, recognized Texas Health Rockwall for their accountability in treating certain conditions including heart failure, pneumonia, surgical care, venous thromboembolism, stroke, and perinatal care.
2015 Guardian of Excellence Award®: Texas Health Rockwall also achieved the 95th percentile for physician engagement from Press Ganey Associates, Inc. Physician engagement is recognized as an important part of the caring process and serves to advance quality of care and directly impacts overall patient experience.
"As Chief Medical Officer at Texas Health Rockwall I am proud to be a part of such a fine group of physicians," said Gary Bonacquisti, MD.  "The importance of having physicians dedicated to the community serves patients well and creates an environment of teamwork."
No one wants to go to the hospital but it's nice to know if something does happen you're in good hands. Residents of the Woodcreek community are located near the Texas Health Rockwall full-service hospital as well as top rated schools. The friendly neighborhoods of beautiful single-family homes are not only perfectly located in Fate, Texas but are also certified 97% Resident Recommended. For more information on Woodcreek, click here.