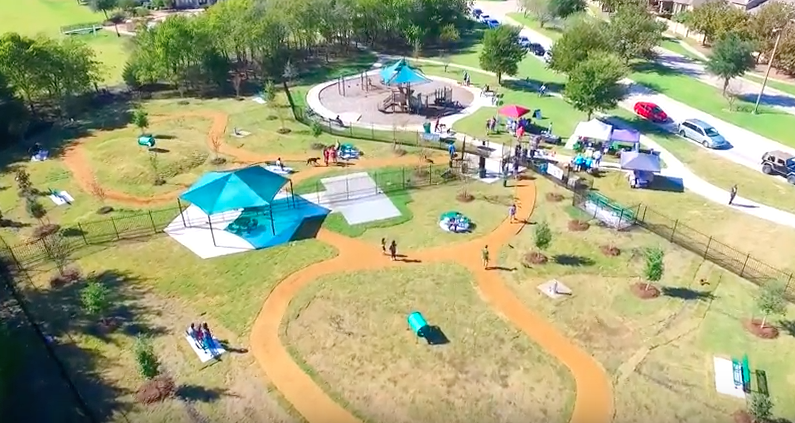 Many places have different things to be proud about—like being technological capitals, or manufacturing giants. Rockwall, Texas, just outside of Woodcreek, may not have large manufacturing plants or a plot full of silicon, but it has a history that no other place can claim. Locals all over town are well aware of it, and work hard to uphold it, whether through maintaining the historical grounds, or by working to preserve the living relics that they have.
One such item would be the wall-like rock formation that Rockwall was named for—shaped like someone had come across and laid a group of stones together in an organized fashion. Plenty of people have had opinions on how it was made-some say that it's a natural formation, while geologists have determined that it was a natural formation. The science does not take away the formation's charm, though, and the locals love it for what it is today.
Rockwall has also put a lot of effort into restoring their local history. They were just recently designated as a Preserve America community, which allows them to apply for Preserve America grants when Congress offers them and have their historical protection efforts kept in a Preserve America online database. Back in 2009, they also were designated as a Texas Main Street City. But it got that way through effort- city council members ran a program since 2001 to help revitalize the downtown area. Today, it's maintained with pride by everyone who lives there.
Rockwall has a proud, storied history built around it, ranging from its geological formations to its neighborhoods- and Woodcreek is proud to be a part of that history. Woodcreek maintains a 97% satisfaction rate with their residents, and it's easy to see why, with its proximity to prestigious schools and everything that a family could want, ranging from swimming pools to playgrounds and even a dog park. With new single-family homes starting in the $200s, Woodcreek is sure to be one of the best choices that you can make for your family. Come see our history, and your future, by calling (972)722-6484 or visiting us at woodcreekfate.com.