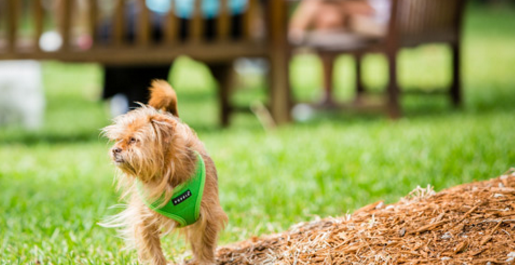 Dogs on the beach? You bet. Dog parks? Those too. Spacious yards? Oh yeah. For man's best friend, living at Woodcreek definitely has it perks. Here's what all the woof is about:
Lake Ray Hubbard: Just minutes away from Woodcreek lies the gorgeous Lake Ray Hubbard. Family and friends can enjoy an afternoon with Fido playing fetch and running along the miles of shoreline. There are also six parks surrounding the lake as well as hiking trails for your pup to explore!
Premier Dog Park: Coming soon to the pet-friendly community of Woodcreek is a state of the art dog park, perfect for Rocky and his friends to run around and mingle. Your dog will enjoy the best of the best! It will include everything from tunnels and climbing bridges to splash pools and spray hydrants. With a double-gated entry and plenty of room for free play, this one of a kind dog park will provide endless hours of fun.
Public Parks: The many parks and beautifully landscaped greenbelts at Woodcreek give residents and their pups an opportunity to enjoy nature and the fresh country air. Spend the afternoon walking from park to park or take Fido for a long jog at the regional park adjacent to Woodcreek.
Room to Run: Woodcreek offers spacious yards for your dog to enjoy. What better way for your four legged family member to enjoy nice weather than in his own backyard? And when the weather gets cold, no need to freeze on long walks just let your pup out back. Fences are also allowed to keep them safe while stretching their legs.
The Woodcreek community offers the perfect playground for our privileged pups. Located in Fate, Texas, Woodcreek's friendly neighborhoods of beautiful single-family houses is the ideal place to call home. With more than 1,500 families already living here, Woodcreek is certified 97% Residents Recommended. The dogs agree too! For more information on better home living for you and your pup at Woodcreek, click here.