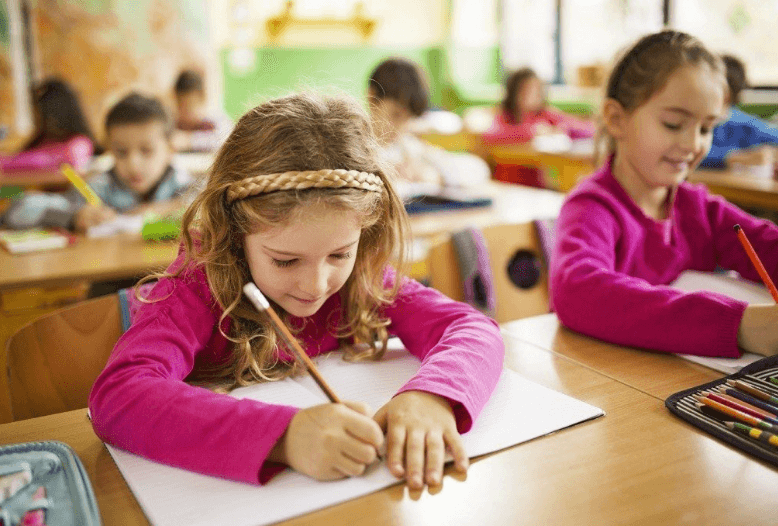 We have created this back-to-school checklist to make sure Woodcreek Parents are ready when the big day arrives. After all, there's a lot to accomplish before school begins! If you start early, you can easily tackle this list in no time, and the payoff will be a much easier back-to-school season for your entire family.
1. Fill Out the Medical Forms
If you need to have forms signed by your child's pediatrician, send them to your doctor's office as soon as possible. Also, if your child has a food allergy, contact your child's teacher before the school year begins to discuss any necessary precautions. You can print a food allergy action plan from The Food Allergy and Anaphylaxis Network.
2. Purchase School Supplies
You can get a list of the specific school supplies your child will need from the school secretary or teacher. Items you'll need to pick up may include backpacks, binders, and planners/organizers, in addition to the regular assortment of pencils, crayons, glue, and scissors.
3. Update Your Calendar
Your calendar is a great tool for staying organized and managing the kids' busy schedules. Take the time to add school-related items to your calendar, like half-days and holidays. Also, fill in your kids' regular activities, like soccer practice, ballet, or karate. Get into the habit of looking at your calendar each evening to be sure you know what is coming up the next day.
4. Gradually Move the Kids' Bedtimes Up
You'll want to be sure your kids are getting plenty of sleep when school starts. If your kids have been staying up extra late this summer, you want to gradually move their bedtimes up by about fifteen minutes a night. This will make bedtimes easier on you when school begins, and it will help relieve the back-to-school jitters and insomnia.
5. Set Up a Filing System
On the first day of school, your kids will probably come home with 5-10 papers for you to sign. You'll want to have space in your home where your kids can regularly leave the paperwork that requires your signature. You'll also want to have one spot where you can keep information on hand that you'll need frequently, like the school lunch menu and calendar.
Woodcreek recognizes education as an essential aspect of the community's lifestyle. The two top-rated elementary schools located within the Woodcreek community are a reflection of the value placed upon education. The Royse City and Rockwall Independent School Districts encompass a number of superior schools for children of all ages, providing students with the best possible education.
During the time homeowners spend at Woodcreek, they will see why it is certified 97% Resident Recommended. The friendly neighborhoods of beautiful single-family homes combined with two-top rated elementary schools, make Woodcreek the ideal place to call home. To learn more about the community of Woodcreek in Fate, Texas click here.